Overview 개요
이 프로그램은 전문 영어 과정, 헬스케어 자격증과 영어(CRICOS 코드: 0100821), 간호 조무사 과정 및 직업 지원 프로그램을 하나의 패키지로 결합하여 워킹홀리데이 비자 소지자에게 호주에서 안정되고 전문적인 일자리를 갖도록 돕는 프로그램입니다

선택할 수 있는 코스:
Program Structure 프로그램 구성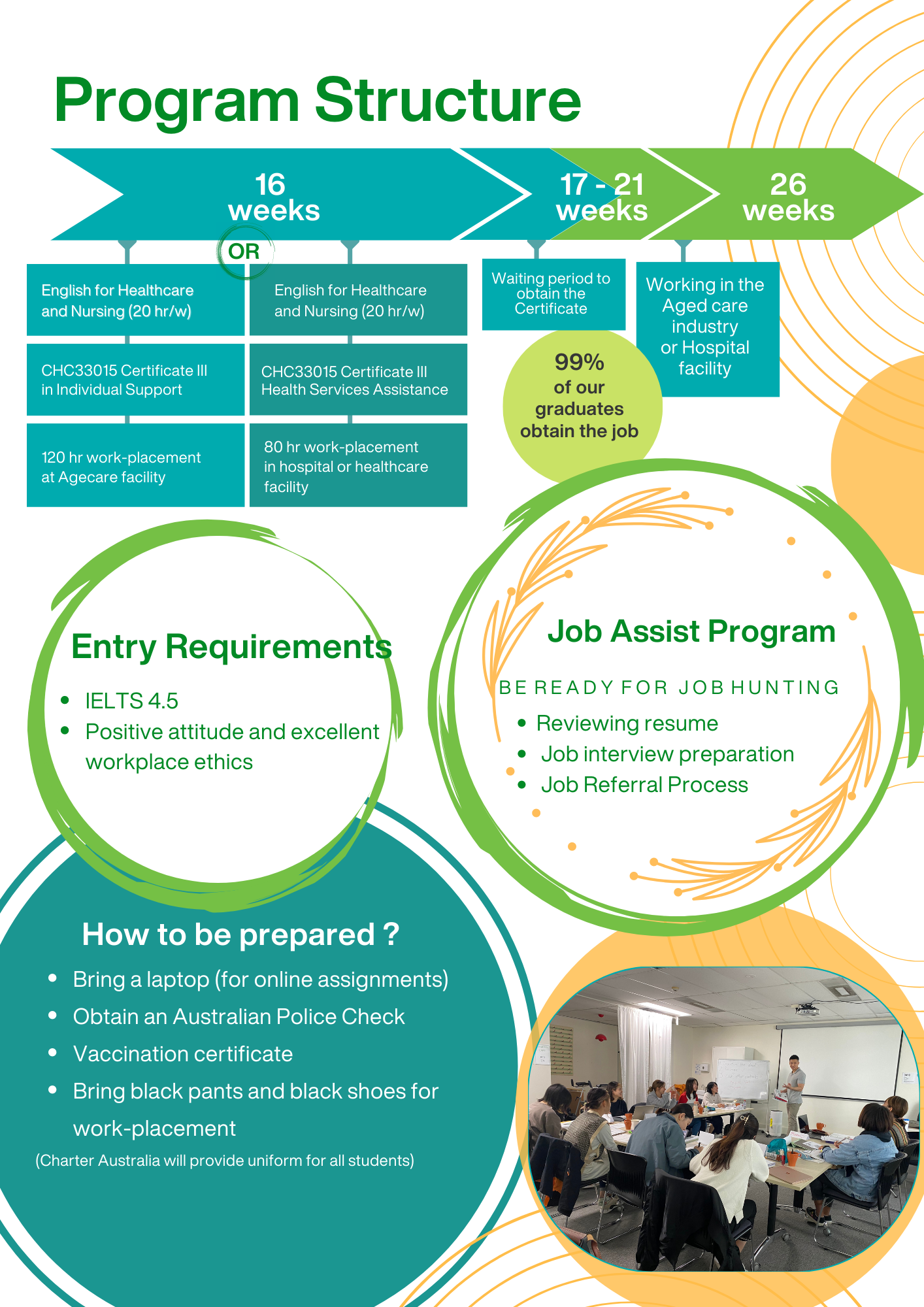 The College reserves the right to change or modify the timetable. Students will be given as much notice as possible of any changes to the timetable.
Job Assist Program 취업 지원 프로그램
Charter Australia는 학생들이 최고의 교육을 받고, 최신 기술과 자세로 해당분야에서 인정받도록 실습과 취업을 연계하는 것이 목표입니다
따라서 학생들의 가장 중요한 목표인 좋은 일자리를 찾기위해서 시드니에 많은 협력 시설과 병원에 긴밀한 파트너쉽 관계를 맺고 있으며 구인정보를 웹사이트에 업데이트 하여 학생들의 취업을 돕고 있습니다
코스와 함께 실습을 100% 알선하여 자격증을 완성하도록 하고, 다양한 Student Support를 통해서 취업에 자신감을 가지고 나가도록 돕습니다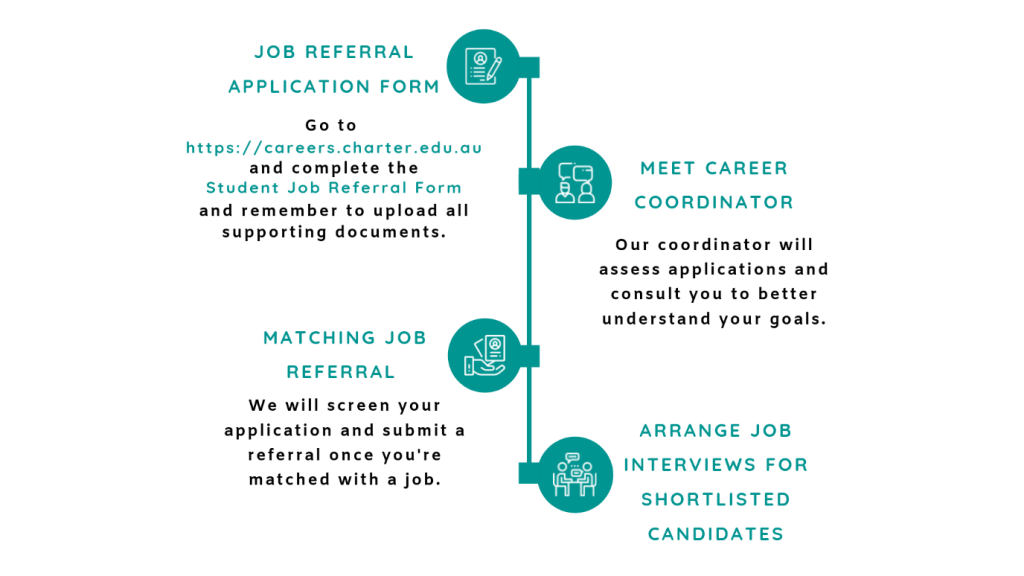 Entry Requirements 신청조건
IELTS 4.5 혹은 위에 상응하는 영어 성적 증명서 = 영어수업과 자격증 코스
IELTS 5.5 혹은 PTE42, 위에 상응하는 영어 성적 증명서 = 자격증 코스만 등록 가능
(해당 성적 없을시 자체 제공하는 온라인 영어 입학시험을 칠 수 있습니다)
Covid Vaccine Certificate
긍정적인 자세와 타인을 돕고자 하는 마음
Fees 학비
Study Work Program의 학비는 이곳을 클릭해주세요.